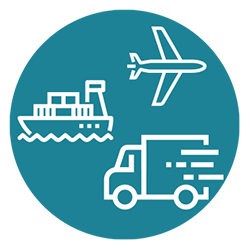 Transportation Law Attorneys
Attorneys with ABST Law have over 30 years of experience representing motor carriers, bus lines, property brokers and shippers and receivers of freight throughout the upper Midwest and Canada in various legal and regulatory matters.
We prepare and file applications for operating authority and property broker licensure with the Federal Motor Carrier Safety Administration (formerly known as the Interstate Commerce Commission). We are also involved in representing these same types of clients in freight loss and damage claims. As part of this specialty area of practice, we are also involved in administrative appeals involving regulatory action.
ABST Law attorneys have extensive experience in drafting transportation related documents including independent contractor lease agreements, broker-carrier agreements and shipper-carrier agreements, amongst others. We also provide legal advice and representation on matters related to U.S. Department of Transportation safety audits, both prior and subsequent to such audits.
Attorneys with ABST Law are members of various transportation related organizations along with fellow members located throughout the United States and Canada and, as such, are able to offer a complete transportation law service to our various transportation clients, whether at the state, federal or provincial level.